An interactive storytelling experience for four to seven-year-olds – in schools, libraries and other community learning spaces.
Once upon a time there was a band of swashbuckling pirates, a dark forest of tall trees and a captured princess… Suddenly the characters break free from their pages. What happens next?
Books are one of our favourite things. Escaping into another world – into the extraordinary – thrills us every time we pick one up. So when we were first asked to put together a show that would quite literally bring a school library to life, we jumped at the chance.
HOW THE BOOK PROJECT WORKS
In an afternoon or even whole day, we bring to life the pages and characters of well-known stories – and invite the kids, and teachers, to play along. We tailor our sessions to each school and number of children, often performing simultaneously across three classrooms, which really makes things interesting.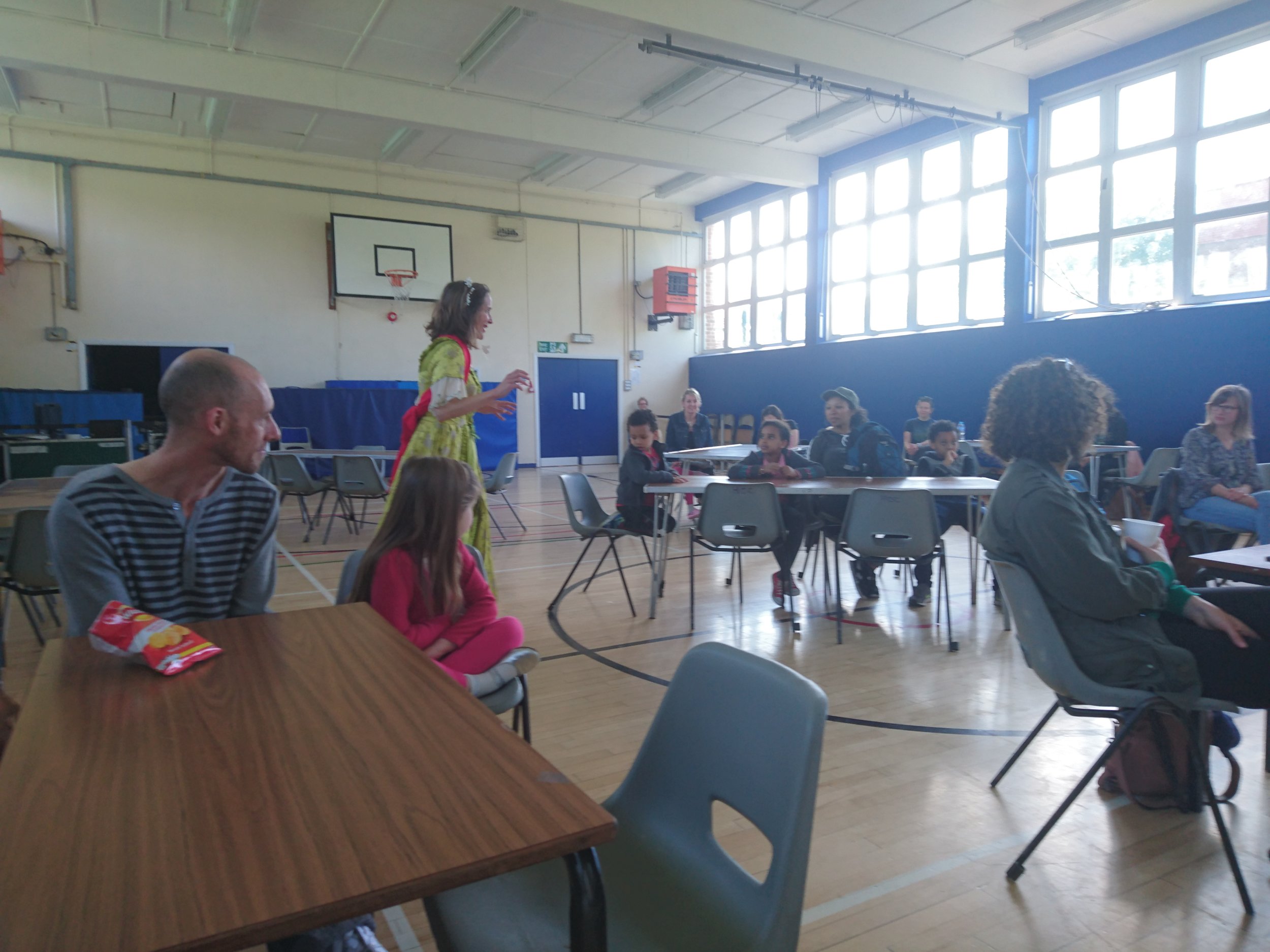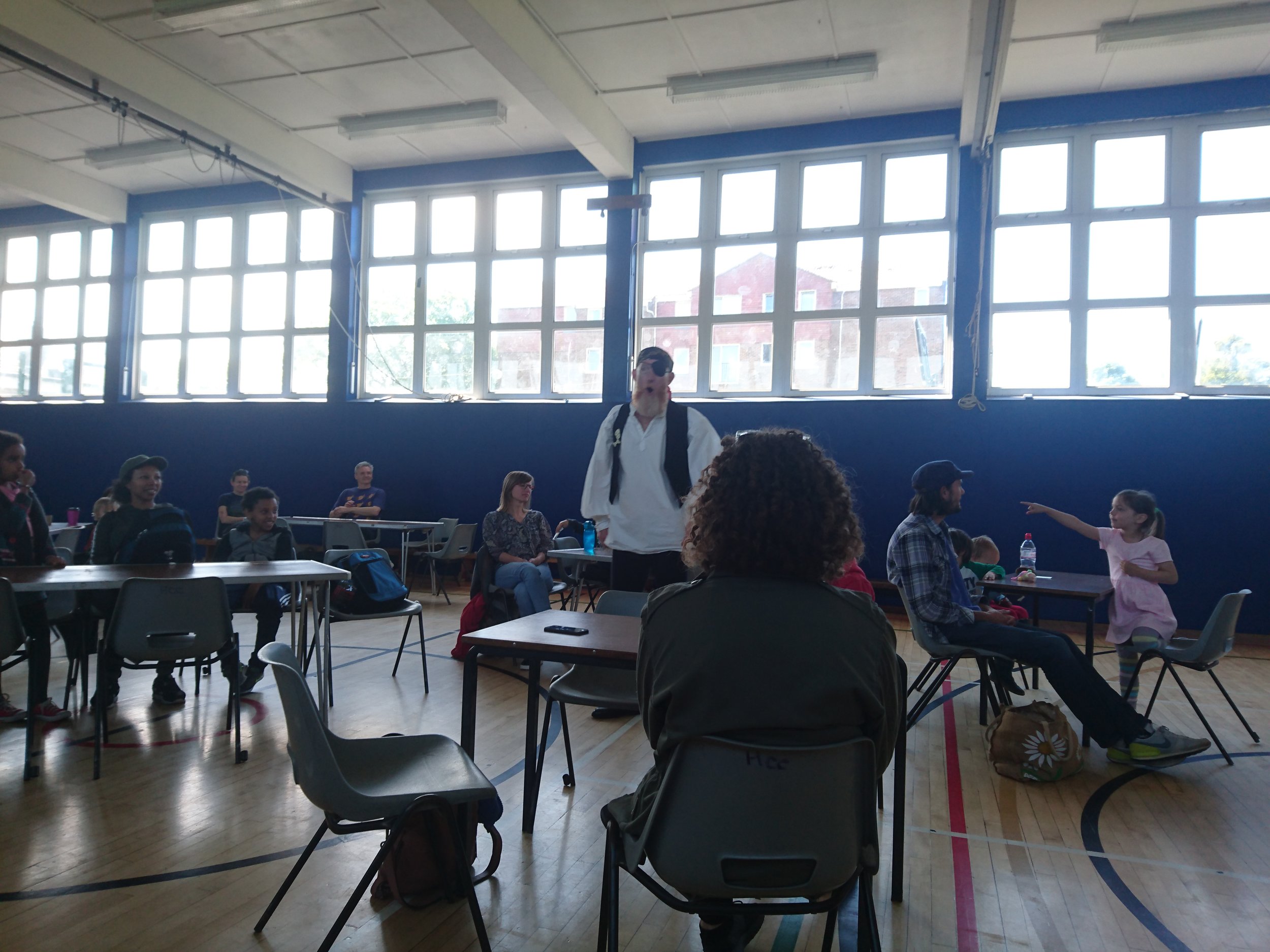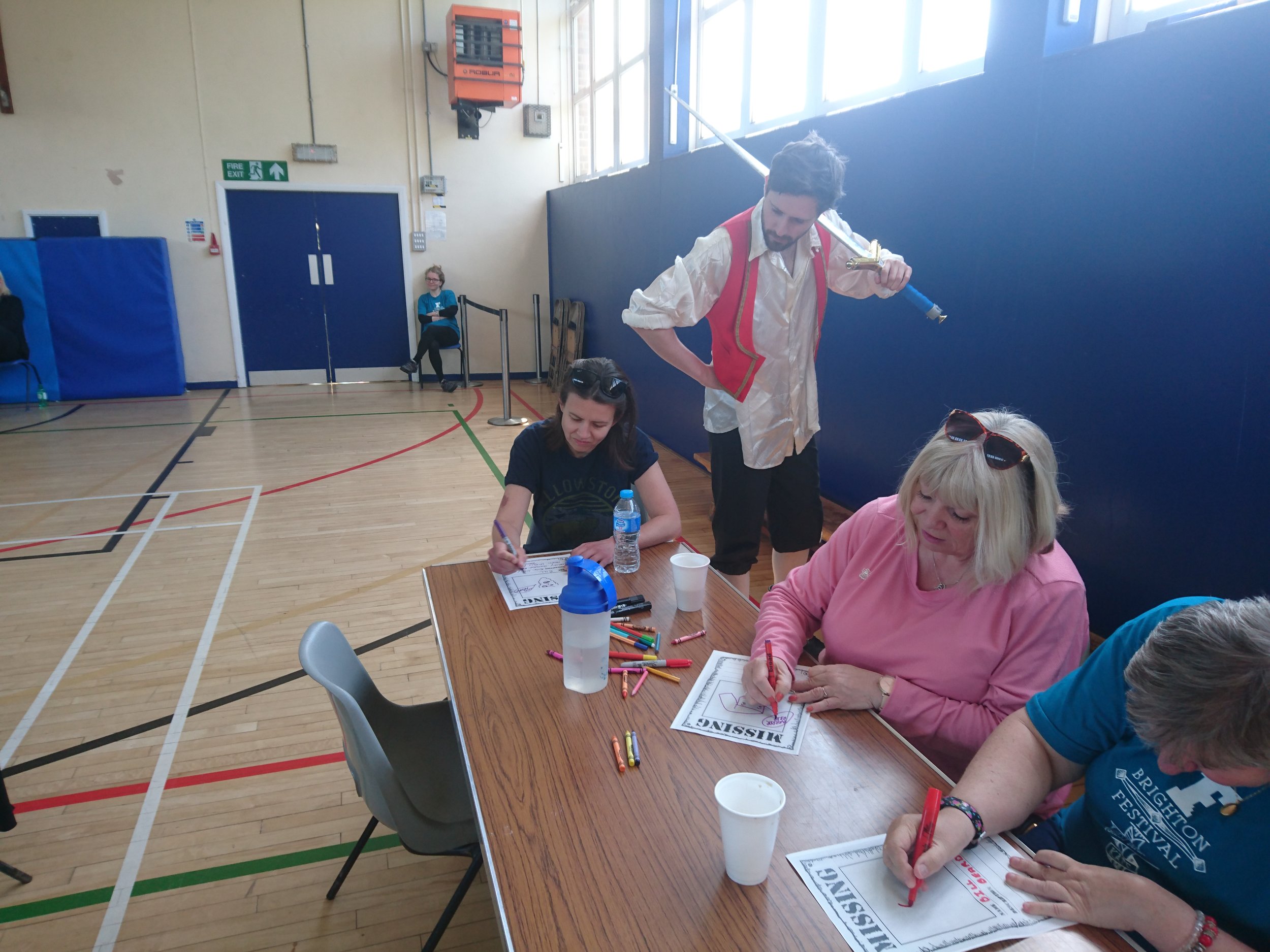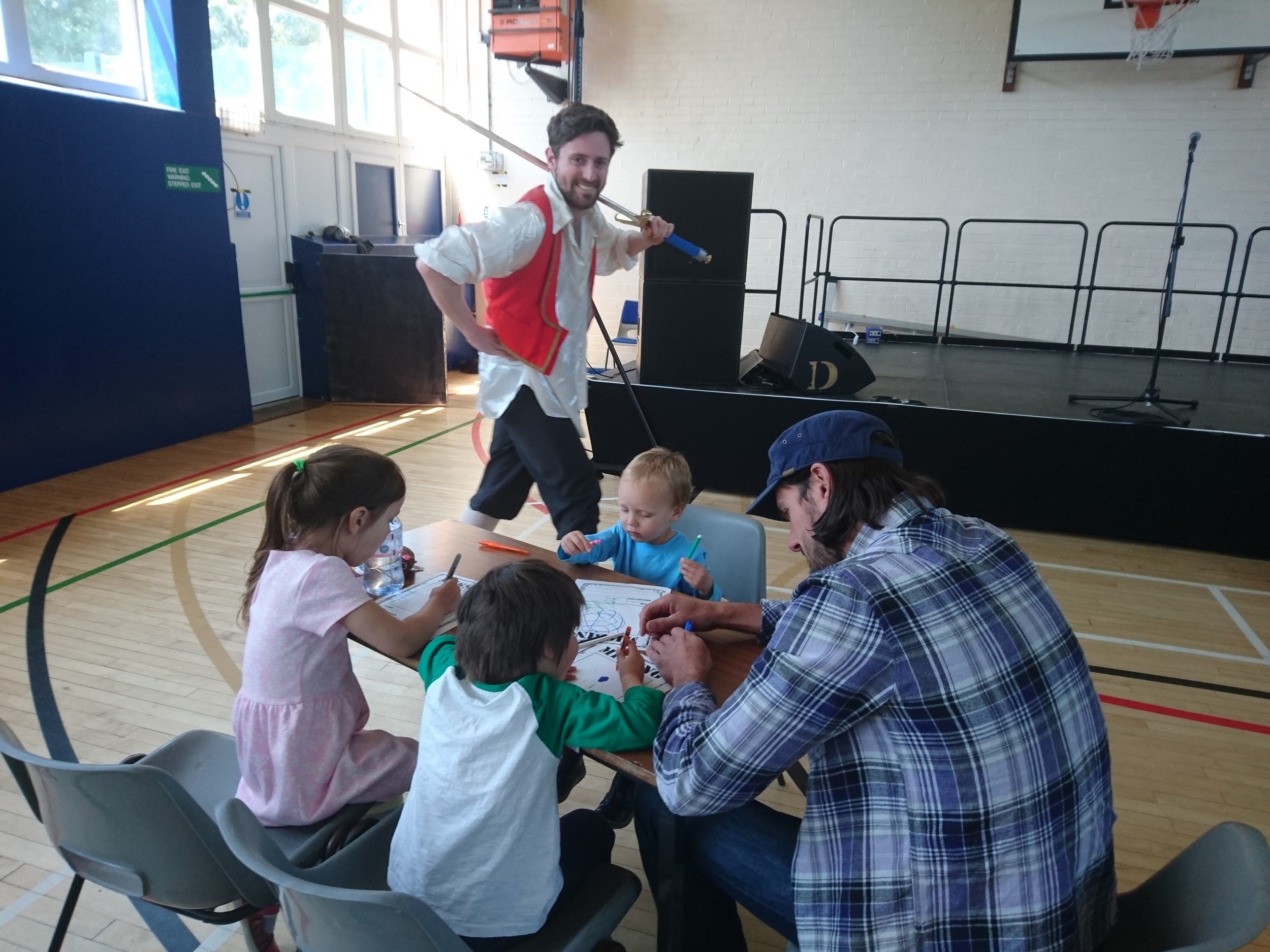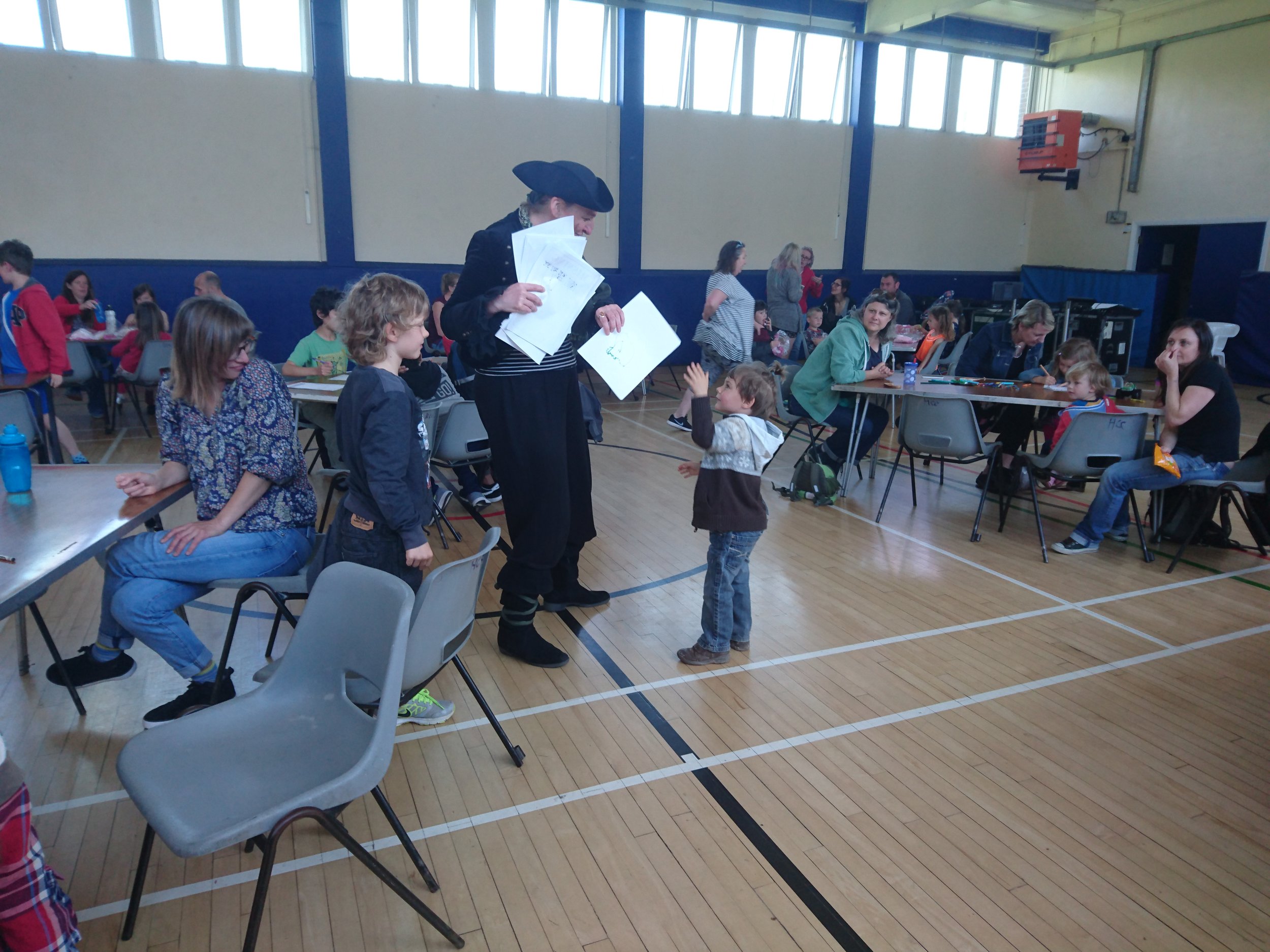 HOW IT HELPS WITH READING AND WRITING
Book Project introduces writing elements in a fun, interactive format
It inspires children to write, create and get more into storytelling

It's an easy, accessible way to bring more creativity into your classroom
WHAT SCHOOLS SAY ABOUT IT
GET THE BOOK PROJECT AT YOUR SCHOOL
We'd love to bring the Book Project to your school. To find out how, send us a message or call Simon, our artistic director, on 07772 661839.
THE BOOK PROJECT ELSEWHERE
BRIGHTON FESTIVAL
Bring the kids to see us perform the Book Project at Your Place – this year's free community arts spaces. We'll be on at Hangleton on 14 May and at Whitehawk on 21 May. See the Your Place website for more info.
GREAT ORMOND STREET HOSPITAL
We'll be adapting the Book Project into a walking show around the wards at Great Ormond Street Children's Hospital this Christmas.
KEEP IN TOUCH FOR MORE FUN
Join our mailing list and we'll let you know what we're up to, and where, so you can join in the fun.