Street Theatre in Seoul – August & September 2009
Bringing together both Asian and Western performers in a workshop series that explored the masks that we all wear when coming into contact with 'the other', whoever that 'other' may be. These workshops looked at the monologues that we build up about ourselves and 'the other' and the similarities that exist between cultures.
Brief Encounters was a street theatre performance created from these workshops and performed around Seoul between August and September 2009. The piece delved into different cultures and drew out situations that both Korean and Western people could relate to, all without a single word from either language. The show used humour and a cross-cultural cast, to explore the differences and similarities of both cultures.

Actors used a combination of facial expression, body language and unrecognisable, yet seemingly familiar, sounds for a performance anyone could enjoy.

The performances played in Seoul at Hye Hwa, Cheonggyecheon Plaza and Hongdae.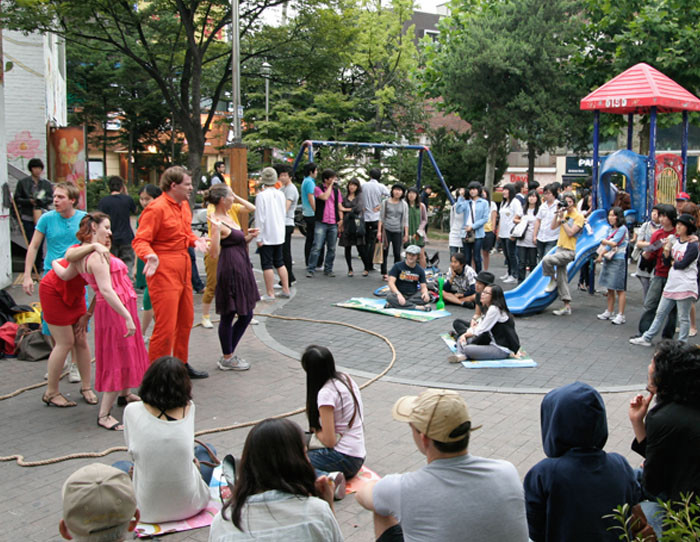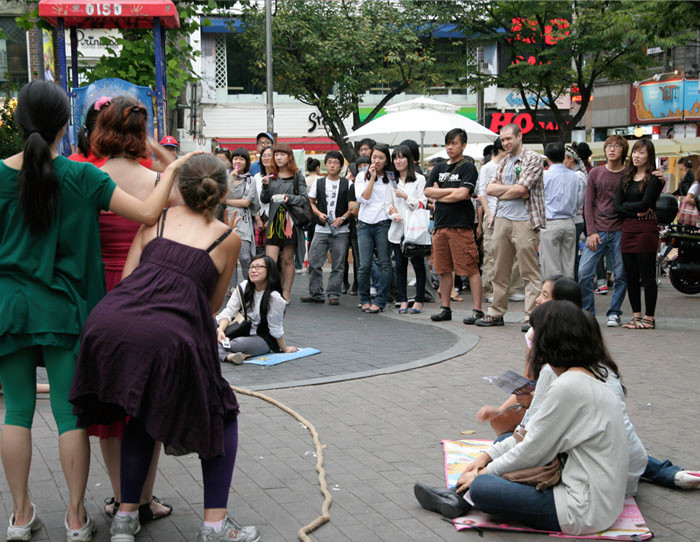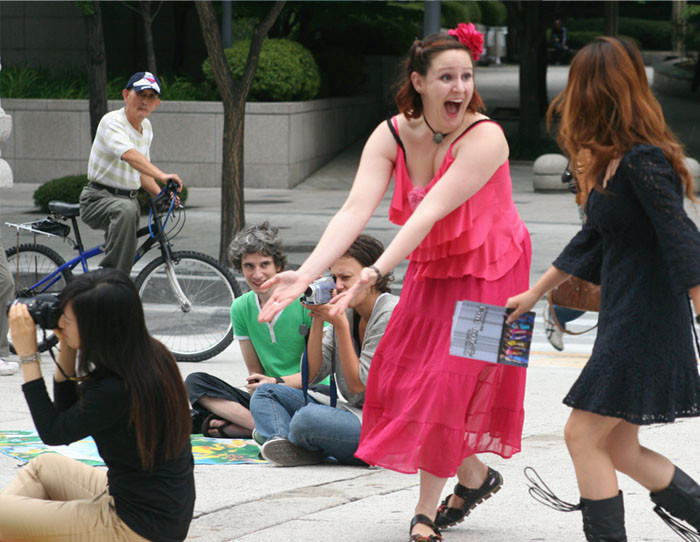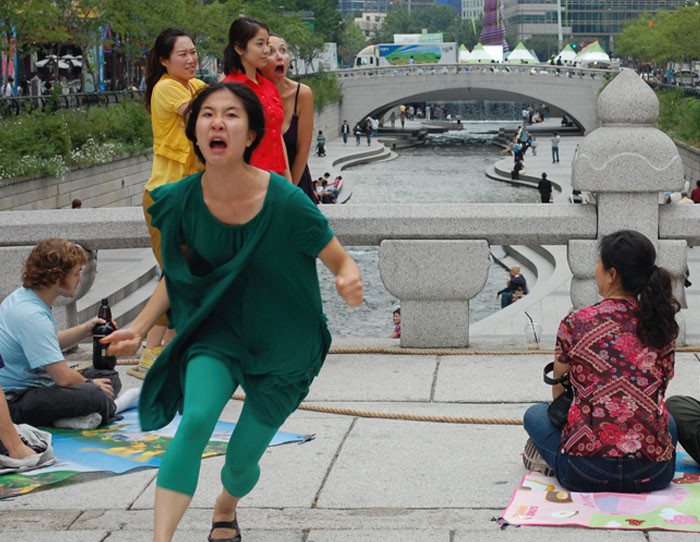 PRODUCTION
Director – Simon Magnus
Producer – Thomas Hwang
Assistant Director – Oliver Bedford
Videographer – Edward Burgos
Production Assistant – Janett Kim
Devisers / Performers
Oliver Bedford
Amber Green
Kate Hamm
Liam Mitchinson
Hyunji Moon
Eungung Nam
Haruka Onishi