Brighton Ballroom
Set in 1930s Berlin, in a time of sexual-experimentation and gender-questioning, the show told the stories of forgotten Berliners at a Kabarett club clinging onto their identities within growing social friction. Using original music – unearthed for the first time – from 1920s/30s Berlin (including "She's Got a Big Nazi" and "Kissing Fish"), the show took place in a historic 1940s ballroom, which was under threat of closure and one of Brighton's most classic venues.
With the golden age of Berlin fading, Berlinernacht immersed the audience in the tales of Berliners who sought refuge in the Kabarett. With darkness on the horizon, the show followed the stories of those who have been used, cast aside and liberated. This was a playful site-specific performance that took a journey through backstage stories, forgotten music and silenced dreams.
The performance was created through an investigation into the rise of extremism in response to a decedent past and economic disaster, it questioned whether people would stand up for others that are seen as simply 'entertainers'.
The show played a sold out run as part of Brighton Fringe Festival 2011.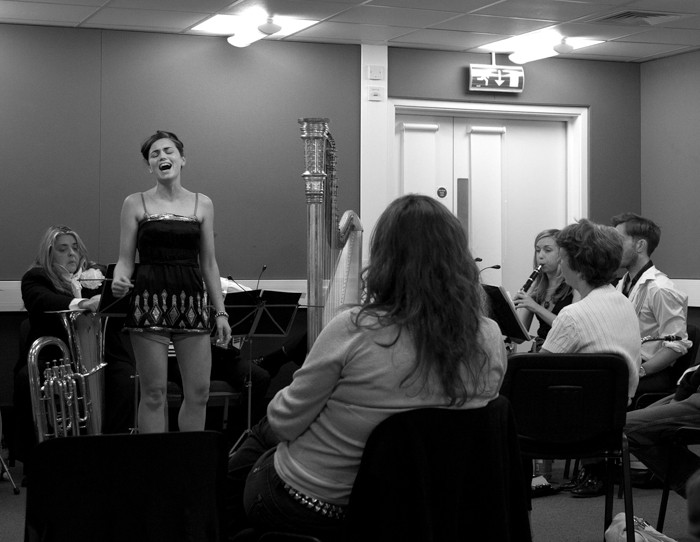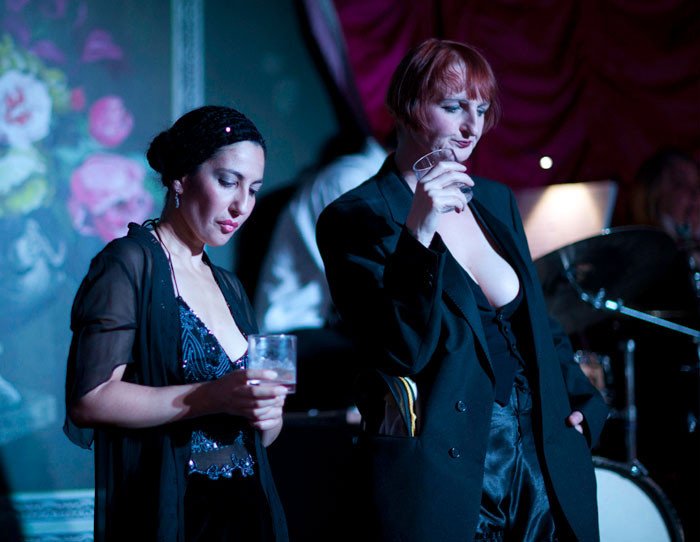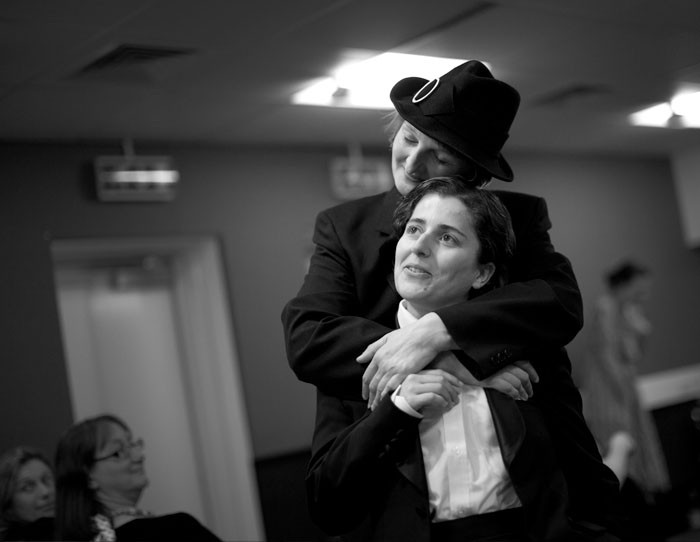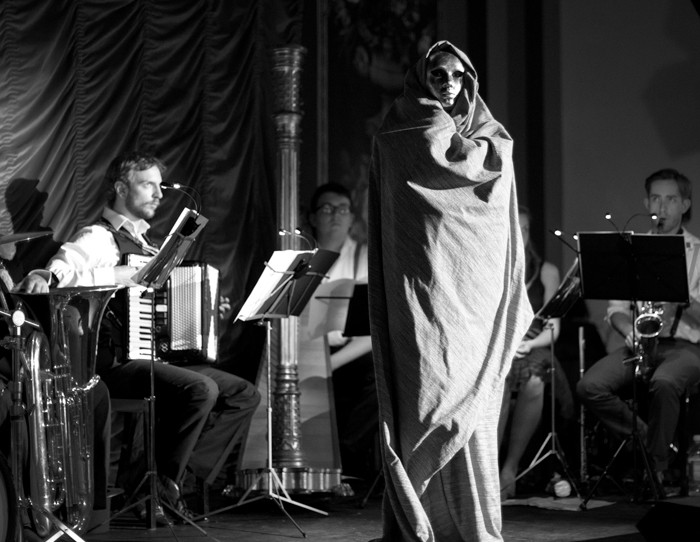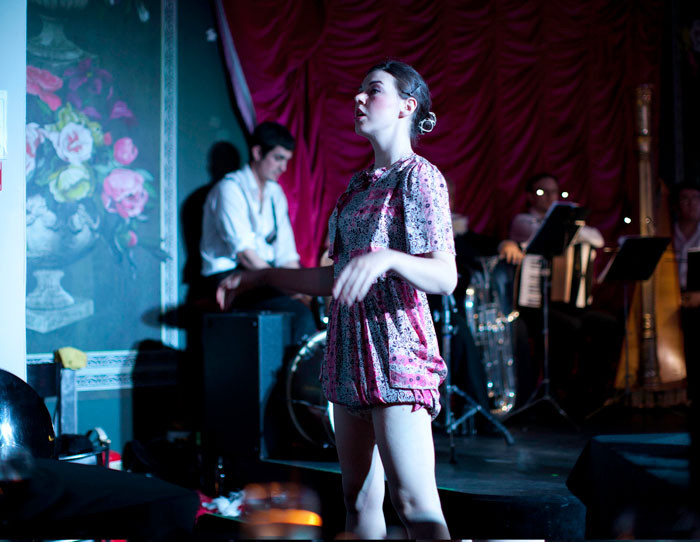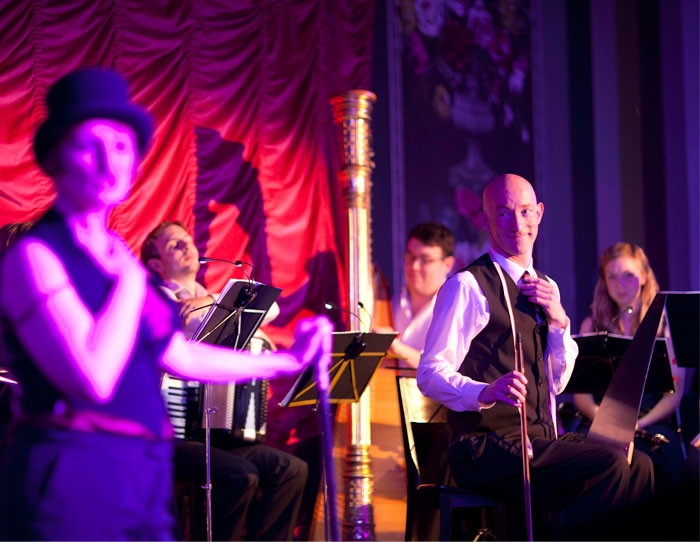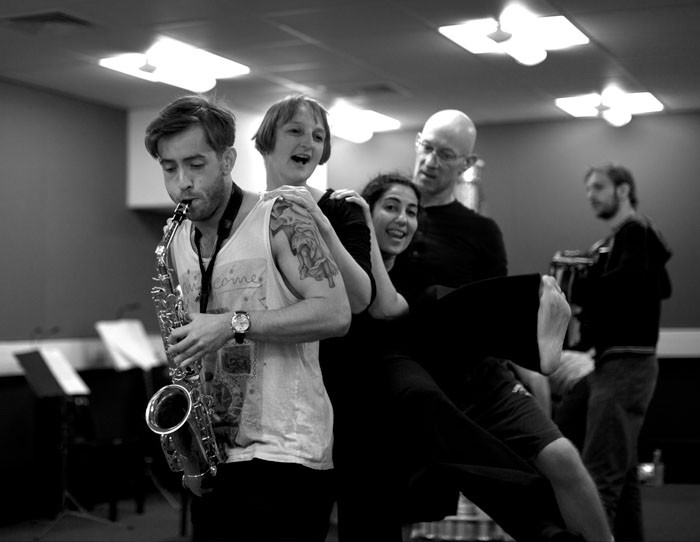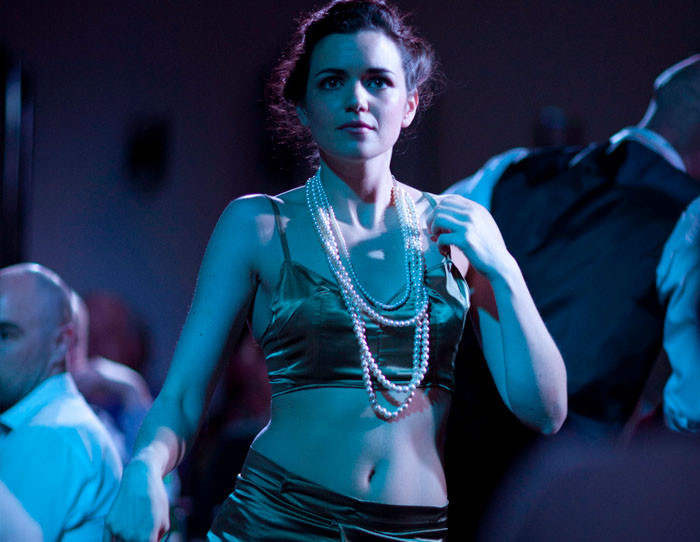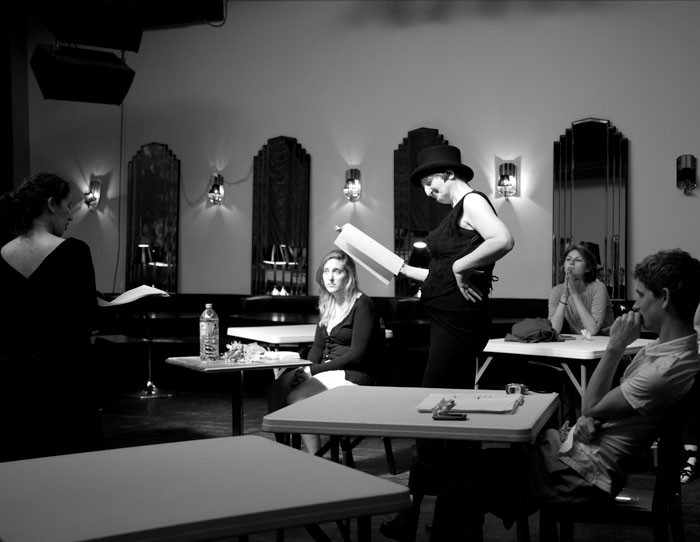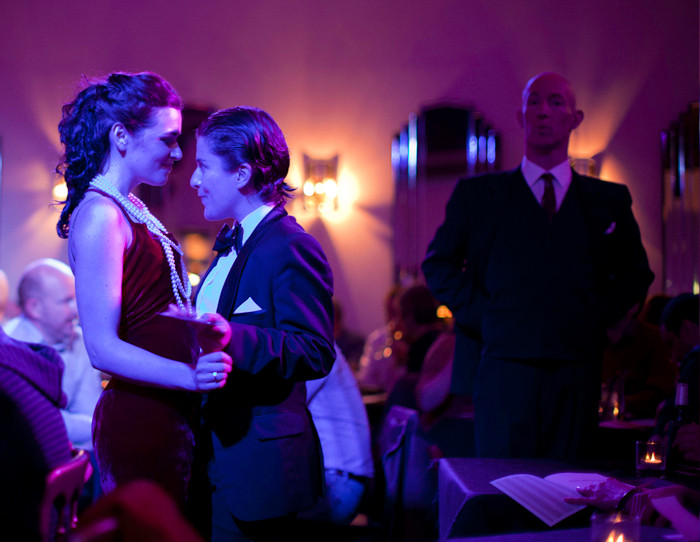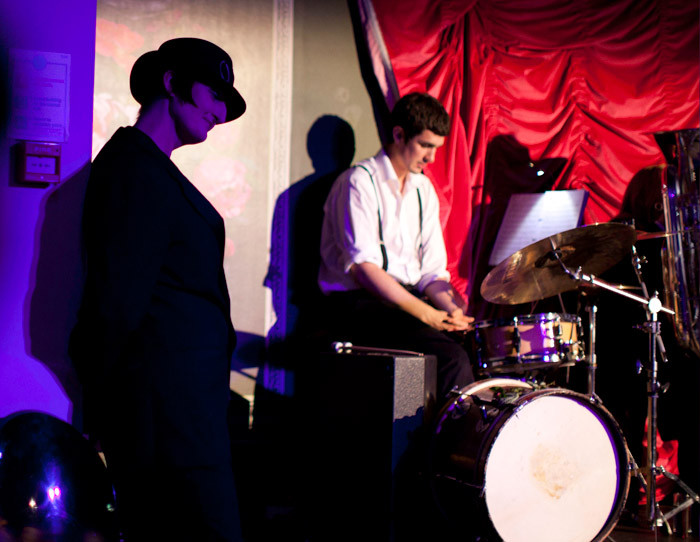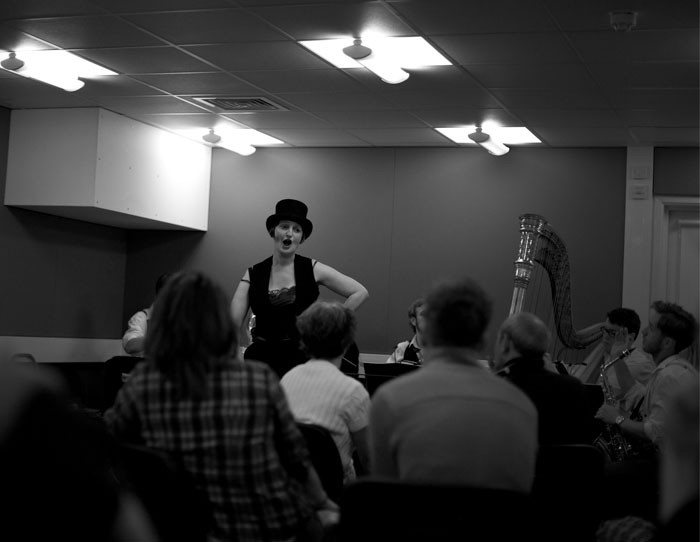 BAND
Percussion – Jono Harris
Accordion – Kaile Lucas
Tuba – Lesley Maby
Harp – Alexander Rider
Saxophone – Alexander Thomas
Clarinet – Vicky Tremain
PRODUCTION
Director – Simon Magnus
Musical Director – Alexander Thomas
Assistant Musical Director – Cody Bridges
Designer – Phil Wellington
Underwear Design – Clare Upton
Costume – Rebecca Charles
Dramaturge – Laura Gubbins
Production Assistants – Leilane Cohen & Ella Wade-Jones
Translation – Alice Belcher
Promotion Photography – Ken Duffield
Rehearsal Photography – Paul Walsh
Make Up – Jessica Blackman & Emily Johnson